Mobile Poker Games for UK Players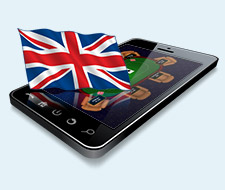 Ever been to a poker tournament in the UK or around the world? Then chances are you've seen poker players on their smartphones. Some of them are tweeting. Others are checking facebook. But the majority of people are actually getting a double dose of Hold'em in on their smartphones. Yes, smartphone poker has exploded over the last year. If you're new to poker, we're guessing you've got lots of questions on how it all works. Keep reading for everything you need to know.
What poker games can I play on my mobile device?
Smartphones have almost become miniature casinos with massive poker rooms. From Texas Hold'em to Omaha, from tournaments to cash tables, you'll find all types of mobile poker games. That includes re-buy tournaments, re-entry events, add-on tourneys, Sit 'n Go tournaments, and pretty much anything else you can think of. Playing poker online on your mobile offers you just as much choice as playing on a desktop.
Do I need specific poker software to play on the go?
All you need is the poker app top get started on your mobile. Instead of searching through the App Store, Google Play, or whatever digital store your smartphone uses, just visit one of the mobile poker sites listed below. They all have mobile poker apps available for download and installing it is literally a click, or tap, away.
Is mobile poker legal to play in the UK?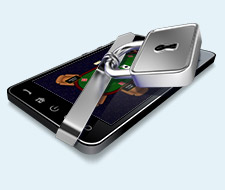 The United Kingdom is actually one of the most gambling friendly countries on the planet. While the guys on the other side of the pond struggle with regulation and taxation, branding Internet poker as illegal, the UK looks at the online poker industry pretty favourably. That means not only can you play poker online and not feel as though you're breaking the law, but you can also receive your winnings without paying any taxes on it. That makes the UK the perfect place to shuffle up and deal on your mobile phone.
Can I play mobile poker anywhere?
For the most part, yes. The one caveat? You need an Internet connection. And you need to be mindful of both your data speed and the number of GB you're allowed each month. For example, if your plan allows for 5GB of data and you've spent the entire month tethering your smartphone or downloading movies, you could risk running up your data allotment. And that means you might incur extra charges from your smartphone company if you try to play Internet poker on your mobile.
Can I make a deposit using my mobile device?
Absolutely. In the early days of smartphone gambling, you used to have to hop on a PC or Mac to fund your account. But today's smartphone Internet Texas Hold'em sites are so advanced, they often make their desktop counterparts seem not up to par. If you can do it on a computer, you can do it on your smartphone-and that includes depositing at your favourite mobile poker site.
Are the mobile poker site graphics any good?
Actually, yes. Here's the thing about smartphone poker. It's relatively new. And that means that the graphics and gameplay are pretty fresh. Contrast that with desktop poker and you can see a huge difference. Some desktop poker experiences haven't been refreshed in over a decade.
Are there any stakes limitations when playing poker on my mobile?
Not at the best mobile Texas Hold'em sites. If you can play it on your desktop, you can play it on your mobile device. That includes free poker, micro-stakes poker, and high-stakes games, too. The only limitation to playing poker online on your mobile is your bankroll and your comfort level.
Are mobile poker sites safe to play on?
Absolutely. In fact, because so many smartphones run in sandboxed environments, it's often safer to use your smartphone for banking or secure transactions than your PC. So if you're worried about your data being compromised or your information falling into the wrong hands, don't. You have more to worry about each time you start Windows.
888 Poker - Top UK Mobile Site!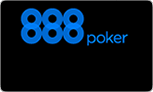 888 Poker is now offering mobile games for fun on the go. Play on your iPhone, iPad or Android mobile anywhere you get a connection!
100% up to £500 Bonus for New Players!
Sky Poker - Play Poker Live on TV!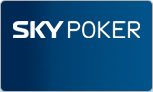 Sky Poker offers players the unique opportunity to play poker live on tv! That's right, not only will you receive a Up to £500 sign up bonus at Sky Poker, but your family just might get to see you take down a live tournament on the television!
Up to £500 Bonus with No Minumum Deposit!
Winner Poker - Brand New iPoker Site!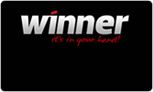 Winner Poker is really making their mark on the iPoker Network, quickly growing into a site to be reckoned with. They offer great traffic, solid software and games and a huge 250% up to $2000 deposit bonus. Get in on the action at Winner today!
250% up to $2000 Sign Up Bonus