Mobile Poker Games for UK Players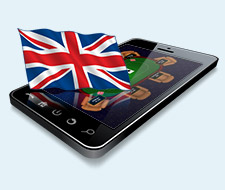 If you haven't ever played mobile poker, no worries - it's actually easy to get started! Most players are still figuring out this most recent development in online poker but you probably already have everything you need to get the ball rolling. Read on for answers to all of your most pressing questions and concerns, and then start playing mobile poker today!
What games are available?
This can vary widely between poker sites, so it's important to play with the best brands in the business. When it comes to these premium online poker sites, variety should be a given. If they offer a poker game to PC and Mac players, then you should expect in on your mobile device as well.
Do you need any specific software?
The only software you need for mobile poker is a poker app, which (conveniently) can be downloaded freely from the poker site of your choice. Since it only takes a few minutes to download and install this free software, there's no reason to delay.
Is mobile poker legal to play in the UK?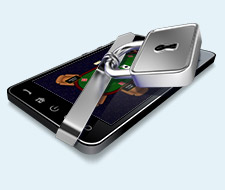 Yes! In fact, online gambling in general is allowed and accepted in the UK. Not only does the government support the industry with fair regulation - they also let players receive their winnings 100% tax free! For poker players (mobile or otherwise) the UK is the perfect place to play.
Can you play mobile poker anywhere?
Almost. There is only one condition - you must have an internet connection. So, you might have some problems if you've gone camping, but city dwellers haven't a thing to worry about. Grocery stores, waiting rooms, and mass transit are all great places to play mobile poker!
Can you deposit on your mobile device?
Your mobile phone and tablet are just smaller computers and, as such, can do most of the same tasks. Completing a digital payment is completely possible and, in most cases, more convenient when performed with mobile devices.
How are mobile poker graphics?
Mobile poker software has two big advantages over its traditional PC counterpart. First - only the biggest and most successful poker sites can afford to develop this whole new class of gambling-ware. Next, since mobile gambling is so new, all of it is on the cutting edge technologically! For players like you, that means that really aren't any bad options when it comes to graphics and software design in the mobile realm.
What limits can you play?
That, for the most part, depends entirely upon your bankroll. Limits set by online poker sites are quite flexible and only the biggest high rollers can outpace them on a regular basis. Playing on your mobile should not change this.
Are mobile poker sites safe and secure?
Mobile technology is designed specifically to keep you safe - even in ways that you cannot see. That's why Fortune500 companies can give their employees smartphones to use for sensitive business emails and everyday people can safely do online banking from their mobiles. Add in the secure connections (complete with digital encryption) found at online poker sites, and you can play without worrying about a thing!
888 Poker - Top UK Mobile Site!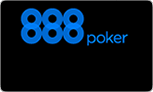 888 Poker is now offering mobile games for fun on the go. Play on your iPhone, iPad or Android mobile anywhere you get a connection!
100% up to £500 Bonus for New Players!
Sky Poker - Play Poker Live on TV!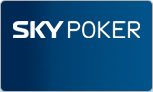 Sky Poker offers players the unique opportunity to play poker live on tv! That's right, not only will you receive a Up to £500 sign up bonus at Sky Poker, but your family just might get to see you take down a live tournament on the television!
Up to £500 Bonus with No Minumum Deposit!
Winner Poker - Brand New iPoker Site!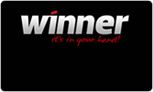 Winner Poker is really making their mark on the iPoker Network, quickly growing into a site to be reckoned with. They offer great traffic, solid software and games and a huge 250% up to $2000 deposit bonus. Get in on the action at Winner today!
250% up to $2000 Sign Up Bonus