FIND THE TOP UK POKER SITES IN 2022
EXCLUSIVELY RANKED & REVIEWED BY PROFESSIONAL PLAYERS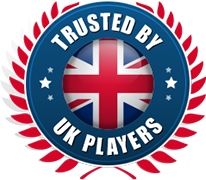 If you are looking for the best online poker sites in the UK then you have come to the right place. Poker Sites UK has one goal in mind: offering you some of the best rooms that give you lucrative welcome bonuses and promotions. We also offer trust and security while providing a wide variety of payment options.
Our team of experts have done all the hard work by playing at online poker sites with real money and have found some of the best sites on offer to UK poker players.
On these recommended sites, you'll find:
The poker rooms with the best promotions for players
Loads of fish to give you a good chance of winning
An enjoyable poker experience on reputable sites
TOP POKER SITES FOR UK PLAYERS
PLAYING ONLINE POKER IN THE UK
Online gambling has become increasingly popular in Great Britain. with close to £3bn wagered in 2014. This growth has seen many real money sites focusing their attention on the British public, allowing UK players to pick and choose from the best poker rooms on the internet. All of the websites found on PokerSites.co.uk are UK regulated by the Gambling Commission, and have been individually reviewed and ranked by us. You will only ever find high quality sites here, which have past all our checks and met our demanding standards. We haven't only looked at one type of software either, as our featured UK online poker sites are from every network including iPoker, MPN, and Ongame.
There is a wealth of information here, telling you all about the top sites in the United Kingdom. Online poker is enjoyed by thousands of people in Britain every day, and our knowledge experts can help you find great games right now! In addition to finding you the best online poker rooms for UK players, you can also discover our free tips and strategy advice. Our online guide will help you compete in some of the best Texas Hold'em games on the internet, as well as introduce you to other poker formats, including Omaha, 7-Card Stud and 5-Card Draw. In addition to our excellent articles, you will find a selection of great welcome bonuses. We have also arranged a number of exclusive offers, allowing you to compare the best deals and find the right UK poker site for you.
Browse the top UK poker sites by category
Online poker sites we recommend you avoid
We talk a lot about what we look for in a great poker site. We've told you about the lengthy process we go through in reviewing and rating every online poker room out there. And we've explained how our goal is to make sure you have a safe experience while playing.
Therefore, to complement our list of the best online poker sites out there, we have also compiled a list of poker rooms you should steer clear of. These sites represent those that have been involved in shady practices, have a poor payout history, or simply don't offer a great experience.
Lock Poker
Lots of player complaints
No pay or slow pay
Questionable handling of player funds
Colt Poker
No response on customer support
Bad reputation for payouts
Bad business practices
Poker Host
Bad software gives a bad experience
Very poor customer service
Payouts are rare or non-existent
Play Poker at 888, our top rated poker site
Frequently Asked Questions about UK Poker
Is Online Poker Legal in the UK?
Yes. For a long time the UK has had a liberal attitude towards online gaming, allowing poker, along with other internet gambling activities. Despite legislation introduced in 2014, meaning operators must first obtain a UK license, Great Britain is still seen as progressive in its approach to online gambling. Many activites are permitted and and poker players can still enjoy games against international player pools.
Do you have to pay Taxes on your winnings?
No. Thanks to relaxed gambling laws in the UK, you don't have to pay tax on any gambling or online poker winnings - even if it's your main source of income. While taxes have been imposed on operators since 2014, this has no direct effect on the players.
Can I Play Online Poker in Pounds
Yes. There are many sites, particularly those linked with British bookmakers, which allow you to play in Pounds Sterling, although international sites may prefer to operate in US dollars or Euros. All poker sites accepting UK players will allow you to deposit and withdraw in pounds, by completing a currency conversion make a transaction.
How do I get my welcome bonus?
Welcome bonuses vary from site to site, however with so much competition out there you can find many great deals. Normally you will gain a matched bonus, based on your first deposit. This is usually around 100%, doubling your bankroll straight away, although you will normally have to pay a required amount of rake or tournament fees before this bonus is released. While many bonuses now release in increments, make sure you check the time limit, as when this expires you will lose any unclaimed bonus.
Do I have to play for real money?
Not at all. Most online poker sites offer play-money versions of their games so you can get a feel for the games without risking any real money of your own. Then once you are used to the feel of a poker site, you can make a deposit and start winning real money!
Can I play on my mobile or tablet?
Yep. In 2022 many online poker rooms are offering poker apps that work specifically for your smartphone or tablet. Multi-tabling on such a small screen may prove to be a bit tricky, but now you're free to play your favourite poker games on the move - the train, in front of the telly, even at work (don't tell the boss).
Can I use a Mac to play the same games as PC players?
A few years ago if you'd suggested the idea of a Mac-friendly client to an online poker room you'd have been laughed out of the room. Today, however, with the Apple Mac gaining exponentially in popularity, poker sites are starting to sit up and take notice. Not only do most of the major online poker sites offer a Mac version of their software, the Mac clients often work better due to the machine's superior processing power. Mac poker is no longer a joke! Even if a room doesn't offer a Mac download version of their client, you can often enjoy the same rooms as PC users by playing via your web browser.
Are online poker sites safe?
In 2022 all poker sites accepting UK players are safer than ever, often operating under regulation from the UK Gambling Commission, as well as holding international licenses from the likes of Gibraltar or the Isle of Man. While there have been some high-profile cases of involving poker companies, regulators and players alike have become more knowledgeable when it comes to spotting irregularities.
The UK Gambling Commission have imposed some of the strictest licensing conditions on operators, while allowing players as much freedom as possible. One requirement, to ensure deals are fair and random, means poker companies must employ independent auditors to thoroughly check their software. Another requires that all players monies are kept seperate from operational funds. While many trusted operators were doing these already, such measures are now compulsory to operate in the UK. As such the handful of questionable operators remaining have now left the British market.