Credit Card Poker Sites UK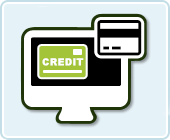 If you plan to pay with a credit card, then sites like 888 Poker that accept a variety of cards will be your best option. Credit card deposits are accepted by many online poker sites around the world. There are millions of credit card users throughout the world with MasterCard and Visa being two of the major players in the market.
Poker sites that accept Credit cards are plentiful and because these types of cards are easily obtainable it is a common way to fund online gaming and betting like sportsbooks and poker. But there's nothing common about our top credit card poker sites, where you'll experience the best of online poker, including:
The fishiest tables and tournaments no matter when you login to play.

The best bonuses that clear the easiest, from your first deposit and beyond.

Impeccable safety and security of your personal information and real money.

Incredibly smart and intuitive game interfaces that work on all your devices.
Credit Cards Online Poker
Transactions are normally processed quickly using this method although there can be security issues with some cards when trying to use gambling or poker portals and sometimes transactions aren't approved. We're not too sure why this happens as some charge card deposits to poker websites go through no problem while some transactions don't. It's really just a case of seeing which rooms accept charge cards and then try your own and see if it works:
Pros
Transactions are instantly completed
All transactions are secure and many Credit Card companies guarantee refunds if there is a problem with payments
There is no service charge for deposits made to online poker rooms by credit card
Payments to bank card companies don't need to be made until the end of the month, so you are not restricted by the amount of money you have in your bank account. (Although this isn't always a good thing if you don't gamble responsibly)
Available worldwide
Cons
Many card companies try and block transactions to gambling websites and using credit cards are not always authorized by the card company
Withdrawals can only be made up to the amount you have deposited. Any winnings over the amount deposited can be withdrawn by bank transfer or cheque
You can lose track of the amount of money you are playing UK Texas Hold'em with and severely overspend and be left with large bills.
There are a lot of plusses and minuses for using credit cards to deposit money into online poker sites in the UK. We feel that you do really need to weigh these up and decide if an online poker credit card deposit is the payment method for you.
If you choose to use poker sites accepting credit card deposits, it is a very good idea to use a designated credit card that you have only the amount of money you wish to gamble with available on. By using a dedicated credit card, you are protected against using money that would be needed for other bills or purchases, and also having a reasonable limit for your needs keeps you in check with your gambling. You can use pre-paid credit cards for deposits at UK poker rooms, and they are another great way of making sure you are only using the money you can afford to spend. Paying your debt off at the end of every month, for non-pre-paid bank cards will also keep your spending in check and help you avoid paying interest on your funds.
Using one of the online UK poker sites accepting credit cards listed above will give you a great start, and you can be assured that our expert reviewers have done everything possible to ensure that the sites you choose are reliable, safe and have plenty of variety for your pleasure.

Frequently Asked Questions
What Credit Cards are accepted?
MasterCard and Visa are all accepted in most casinos. Most well known Credit Cards are accepted. However, if you are using a lesser known Credit Card, be sure to check with the individual casino's accepted payment methods first.
Do they allow poker site use?
The Credit Cards listed here allow you to make payments to poker sites. If you have a UK Credit Card supplied by one of the larger brand names you are guaranteed poker site use. However, there are some Credit Card companies that try to block usage within gambling sites. You need to read through your terms and conditions with your supplier to see if they will allow payments to poker sites.
How quick are payments?
Payments with Credit Cards are usually instant, as long as there are no security concerns from the card issuer or problems with your account that may limit your use.
Do they charge fees?
Credit Cards usually charge interest on money used, as well as a fee for each transaction, and some Credit Card companies in the UK charge an additional fee of up to 21% AER for gambling transactions. The casinos themselves do not charge fees for use of Credit Cards.
How are my winnings paid?
Your winnings can be paid onto your Credit Card, but only up to the amount initially deposited in the casino. Any surplus winnings will need to be transferred via bank transfer or cheque.
Are my personal details safe?
Credit Cards are a safe and reliable means of transferring money online. However, as with any transaction you make over the Internet, you need to be careful when entering in your personal details. The poker rooms we recommend use encryption software to keep your details safe however, there are simple steps you can take to ensure that your details remain protected from malicious malware. First, always use highly recommended and trustworthy casinos. Second, only enter your details over a secure, password protected Wi-Fi zone. And finally, ensure that your browser is operating in a secure window: check for the 'https', the 's' is the important part - it stands for secure!
How do they compare with Debit Cards?
Credit and Debit Cards are usually provided by the same companies and offer many similarities in terms of benefits. However, with a Debit Card you are using funds from your current account, from money you already own, but Credit Cards rely on loans that you are expected to pay back with interest. Credit Cards could end up being a more expensive way of spending money, if you are not financially savvy.
Related Guides