Android Poker Apps & Games For UK Players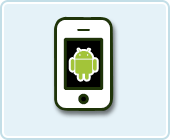 Thinking about playing a quick game of poker? Before you call your buddies on your smartphone and organise a home game, use your Android to actually play. Android poker sites have changed the UK gaming landscape. The poker games at 888 Poker are a great example of the exciting online action that you can access from your handheld device.
Now, raising your way to Internet poker greatness doesn't have to involve a computer. If you're new to playing poker on your Android, you naturally have tons of questions. Keep reading. Chances are we've answered them before you had a chance to ask them. But above all things, stay close to our top Android friendly poker site picks so you're not missing out on a host of other important features beyond a great experience on your Android device, like:
Fishy tables and tournaments that'll help you win big

Huge welcome bonuses for Android poker players

Plenty of secure & easy banking options

Top levels of security and integrity.
What poker games can I play on my Android?
Everything. Well, almost everything. If you can find the game on your favourite poker site when you access it on your PC or Mac, you can find it on the site's Android poker online app. When smartphone and tablet sites first launched, game selection was limited to Hold'em. But now that so many people play poker on their smartphones and tablets, Android online poker sites have evolved to mirror their desktop counterparts, offering Omaha, RAZZ, HORSE, and others.
What kind of app do I need to play Android poker?
You know how you poke around the Google Play store to discover new apps? And you know how you install them in a tap or two? Getting online poker Android apps onto your smartphone or tablet works just as quickly. But instead of using Google Play, we recommend going to directly to the poker site you want to play at. They usually have links to get you the app. You can receive an SMS, scan a QR code, or ask for an email with the link. Some sites feature their app in Google Play, so check the Android poker website first.
Is Android poker legal in the UK?
---
Android poker sites online pay tax on their revenue to the government. So you end only pay rake and tournament fees, which is standard practise everywhere.
---
Definitely. And here's the best part. Unlike some regulated countries, you don't have to worry about the government taking a cut of your tournament and cash game winnings. Instead, Android poker sites online pay tax on their revenue to the government. So the only thing you end up paying is rake and tournament fees, which is standard practise everywhere.
Can I play poker on my Android anywhere?
As long as you've got an Internet connection. Remember, the people you're playing against on your Android poker online app are actual players from all over the world. Even if you choose to play in free mode, you're still going all in against real players. And that means you need an Internet connection at all times to access the tables.
Can I make a deposit using my smartphone or tablet?
Definitely. UK sites have worked hard to make sure that the same cashier experience available on computers is available in the palm of your hand on your Android smartphone or tablet. You can deposit, withdraw, add new payment methods, update your account details, and so on - all through your Android mobile device.
Are the graphics any good?
Definitely. In fact, they're usually better than what you'd find on a computer. That's because online poker Android sites are relatively new. Remember, the platform has only been around for a few years. And Android online poker sites have been around even less. That means they were designed from the ground up using the latest technology and shaped with the most recent design trends and influences at top of mind.
What do I need to know about Android stake limitations?
Not much. With Android poker online gambling sites, you get access to the same stake levels you'll find on the full desktop version. That means if you played at a $0.01/0.02 table yesterday on your computer, you can play at a $0.01/0.02 table today on your smartphone. Same goes for higher stakes, too. With Android poker sites online, you're playing against a mix of players who are accessing the site from all kinds of devices.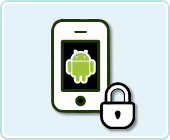 Is it safe to play?
If you're playing poker while walking down the street and not paying attention, then no. But if you're playing while sitting down, it's as safe as doing the same thing on a computer. Android online poker sites take the necessary security measures to keep your information safe and secure, and they encrypt all transactions so prying eyes can't see your details.
Related Guides