UK Online Poker Laws
Introduction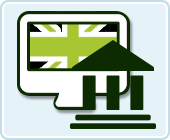 The Gambling Act of 2005 was a revolution for UK online gambling laws. Commercial online poker is now fully regulated across Great Britain to ensure you have the best, safest experience possible. A government body called the Gambling Commission issues licenses to approved online casinos and monitors them closely to ensure standards are met at all times. They're here to regulate every aspect of the online poker industry.
On this page you're going to learn in detail about UK online poker laws, how they are interpreted and the role of the Gambling Commission in policing the online casinos who deliver your entertainment. In answering some of the most frequently asked questions about UK online poker laws, we'll touch on these themes and more:
Can UK residents play online poker legally?

How to know if an online poker site is safe

Tax laws as they apply to poker players online

The role of the Gambling Commission
Is it legal to play online poker in the UK?
Let's start with the question that matters most to UK poker lovers. You'll be happy to know it's fully legal to play online poker in the UK, providing you are aged 18 or over and have permission to operate the device your are accessing the online poker site with.
---
"Online poker is completely legal for UK players and everything's in place to keep you safe and secure online."
---
Am I safe playing online poker in the UK?
Providing you stick to trusted, licensed poker websites, and play sensibly at all times, it's extremely safe to play online poker from the UK. The danger comes when you visit an untrustworthy site, or one without the requisite security measures in place to protect your personal and banking details. Play at an unsecured site without a license and you play at your own risk.
How do I know if a poker site is safe?
Legal UK poker sites are granted licenses by the Gambling Commission. To check if the site you want to play at has a license, simply enter the details here [1] and perform a search on the name.
Do I have to pay tax on my online poker winnings?
---
"Great news for the card sharks. There's no tax to play on your online poker winnings!"
---
Good news here too. There is no tax due on your online poker winnings in the UK. We used to think the ruling came down to whether your online gambling activity constituted a full-time profession (in which case you'd owe), but a case cited by HM Revenue and Customs [2] found even the full-time gambler should be exempt of tax on his or her winnings.
What counts as illegal activity when playing online poker?
It is illegal to falsify your identity or create fake accounts at an online poker website, and thus potentially benefit from a promotion multiple times. Cases such as this have been tried and prosecuted. It is also illegal to collude with other players in rigging an online poker game or tournament.
In terms of banking practices, it should go without saying that all funds deposited must be the property of the player.
Who protects UK online poker players online?
The Gambling Commission is responsible for making online poker safe and secure for UK players. All sites awarded licenses from the Gambling Commission have to meet a high standard of requirements.
Role of the Gambling Commission
The Gambling Commission in classed as an "independent non-departmental public body"[3] tasked with regulating all real money gambling in the UK. It was launched at the behest of the Gambling Act of 2005 and is funded by the UK government's Department for Culture, Media and Sport.
When it comes to online poker, the Gambling Commission regulates all sites that serve UK residents. Up until 2014, it was only required that UK-based poker sites held UK licenses, but a new law [4] has now been passed to require overseas sites serving the market to hold a Gambling Commission license as well. The passing of this law, the Gambling (Licensing and Advertising Act), has huge ramifications for the large number of poker sites who attract UK players from a base in another country.
How do online poker sites get a UK license?
There is an application process in place for the owners of online poker sites to apply for a Gambling Commission license. The application approval process takes into account such factors as financial means, "competence", existing criminal records and "integrity", in deciding whether to grant a license or not.
---
"All poker sites serving the UK must be granted a license from the Gambling Commission."
---
What power does the Gambling Commission have?
The Gambling Commission has complete power when it comes to regulating online poker websites that serve UK players. They monitor approved providers regularly to ensure the terms of their license are being met, and have the power to issue penalties and even revoke licenses if the owners of an online casino fail to meet the criteria.
The Commission also controls which online casinos can legally advertise in the UK market. Only those with current licenses are allowed to promote themselves to the public, meaning that online poker lovers should be steered solely towards sites that are operating within the requirements.
Is online poker software regulated in the UK?
Yes it is. There are technical software standards [5] that must be met by all licensed software used to run online poker games for UK players. Software providers must prove their technology delivers fairness and adhere to the stipulations within.
---
"Put a foot wrong and an online poker site will lose its license in a heartbeat."
---
UK poker law resources
UK vs. USA Online Poker Laws
In the UK it's completely legal to play online poker if you're 18 or over. In the USA, however, it's only legal to play online poker if you live in one of the three states that have passed legislation to that effect, being New Jersey, Delaware and Nevada. That leaves 47 states with no legal online poker, and makes the UK a far more accommodating place for the online poker fanatic.
---
At the moment many of the most exciting and trustworthy poker sites on the internet are being run in the UK.
---
UK vs. Europe Online Poker Laws
Commercial online poker is legal in major Europe countries such as France, Spain, Germany and Italy, with big profits being made and the industry growing at a rapid state. Not all countries benefit from such stringent licensing laws as the UK, however, so it may prove a more risky exercise accessing sites from other countries.
Game by game guide
Online poker can be played legally by all those aged 18 or over
Poker tournaments online can be legally entered by UK residents
Real money poker can be accessed legally using desktop and mobile devices
---
[1] Gambling Commission, 'Find Licenses' - https://secure.gamblingcommission.gov.uk/[...]/PRSearch.aspx
[2] HM Revenue & Customs, 'Meaning of trade: exceptions and alternatives: betting and gambling - the professional gambler' - http://www.hmrc.gov.uk/[...]/bim22017.htm
[3] Gambling Commission, 'About Us' page - http://www.gamblingcommission.gov.uk/[...]/About-us.aspx
[4] Gambling Commission, 'Gambling' (Licensing and Advertising Act) - http://www.gamblingcommission.gov.uk/[...]licensing-and-advertising-act.aspx
[5] Gambling Commission, 'Remote gambling and software technical standards' - http://www.gamblingcommission.gov.uk/[...]technical-standards.pdf
Related Guides