Poker Guide Summary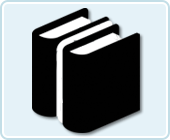 Now that you've gotten your feet wet, you're starting on the path to poker success. Here are some general tips to go back over, as well as some additional tips for UK players who are looking for more, like:
Extending your prowess to additional poker variants.

Knowing when to play and when not to play.

Leveraging sign-up bonuses to give you a competitive bankroll.

Taking advantage of loyalty rewards, and additional bonuses and promotions beyond sign-up time.
Also, remain mindful of some of your earlier lessons:
Look for the right poker site for you.
Adjust your strategies to meet the situation.
Use a payment method that works for you.
Take advantage of sign-up bonuses.
Do your homework! Read forums and literature.
Track your playing.
Learn from your mistakes.
Further Literature
Having culled winning strategies from your previous reads, hopefully you are meeting with success. Just because you are no longer a beginner doesn't mean your work is done. Here are some successful advanced poker books:
Kill Everyone: Advanced Strategies for No-limit Hold 'em Poker Tournaments and Sit-n-go's by Lee Nelson
No Limit Hold'Em: Theory and Practice by Sklansky, Miller
Theory of Poker by Sklansky
Advanced Poker: Strategy and Smart Play by Livingston
Poker Essays by Malmuth
Remember, not everything you will read will necessarily work for you. Take what you find to be useful and leave the rest, but don't be afraid to try new ways of playing poker.
Broadening Horizons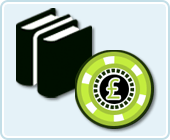 Most of our recommendations for reading material focus on Hold ' em poker because this is the most common online poker game type available. For the UK player looking for something new, there are several other popular poker game types available to play, including:
Seven-Card Stud
Omaha
Five Card Draw
Razz
Triple Draw
When learning a new game, it's important like you did with Texas Hold 'em to take time to learn the game. Analyse strategies in forums and those discussed in your acquired literature. You may even find you prefer one of these other poker types to the more common Hold 'em tables.
When and When Not to Play
Poker is a game of luck, true, but it is highly centered around making critical decisions at the right times. Because of the importance of many of the choices you will make at the table, you should only play with a clear mind. Never try to play poker when you are:
Angry
Inebriated
Depressed
Rushed
Irritable
Many poker experts agree, these distractions can dramatically affect your ability to play the game. Only play poker when you have the time necessary and are in a good and confident mood.
Sign-up Bonuses
Don't underestimate the value of sign-up bonuses. Though you may have a favourite site, don't be afraid to try out a new site now and then, especially if they are offering juice bonuses for new players. Taking advantage of this free money is just one more way to put the odds in your favour.
Additional Bonuses
These generous bonuses are your friend, rewarding you for doing what you enjoy: playing poker! Keep an eye out for new promotions and bonuses as they become available. Get used to checking for new free money opportunities before you begin a play session.
Remember, when playing poker, the most important thing is that you are having a good time. Given the variety of poker sites, tables, and styles available to you over the Internet, it shouldn't be difficult to find the game thats right for you.
Related Guides