Get Started Playing UK Online Poker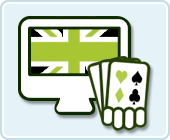 Are you ready to play online poker? Brilliant! Brits are known the world over for being skilled poker players, and the relaxed UK laws surrounding this game give you plenty of options to choose from. Don't get gobsmacked by the myriad of options, though--follow the tips in this article to avoid any cock ups to get started playing online poker today. Whether you want to play at home on your desktop or laptop computer, or on the go on your smartphone or tablet, you'll find all you need to get started playing--and winning--online poker in no time.
Choose the Right Site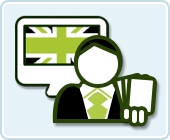 There's no shortage of websites to play online poker, but how do you know which ones are right for you? The best online UK poker sites are safe and secure, have high ratings and excellent customer service, accept deposits in UK currency, offer a great table selection and have outstanding perks.
Safe and secure.The online poker site you choose should be safe and secure to ensure your personal information is protected. Look for sites that are licensed, authorized and regulated by the UK Gambling Commission to be certain they operate within the law. That way, you can sign up and play with peace of mind.
Highly rated.Rather than spending precious time researching sites when you could be using that time to play hands of online poker, look for sites that have already been reviewed and rated based on a variety of criteria. Our experts have spent hours experiencing and rating online poker sites based on the best bonuses, security, game selection, player experience and customer service. So look for a rating of four or more stars in our five-star rating system, sign up for an account and start playing.
Excellent customer service.There's no use in finding a highly rated, secure, exciting online poker site if there's no help available when you have a question. The best online casinos have round the clock customer service to solve your problems quickly to get you back to playing in no time.
Accept deposits in GBP.When you want to get started playing online poker, you don't want to worry about converting currency--you just want to pay and play. For the most convenience, look for online blackjack sites that accept deposits in GBP to get started easily.
Great table selection.The popularity of online poker games is holding steady in the UK, and one of the most important features to look for when choosing a site is one that offers a variety of games you want to play. You'll find a great selection of games as well as tables with a variety of stake ranges for beginners to enjoy in the best online poker sites we've researched.
Terrific perks and bonuses.Playing online poker is even more exciting when you capitalize on bonuses and perks at online casinos. Look for online poker sites that offer the best in welcome and loyalty bonuses to get you playing fast and even give you more money to play with, matching your deposits and giving you free hands.
How to Download and Install Software
After choosing the site that's right for you, it doesn't take many steps to start playing. Some sites don't require you to download software in order to play; in fact, they offer a version where you can play right on your web browser. Just make sure you have a strong Internet connection, click the button that says "play instantly with NO download", and start playing.
To get the best experience possible with engaging graphics and uninterrupted game play, you will need to download software from your online poker site of choice. Online casinos have made this as quick and easy as possible, so follow a few steps to start playing:
Click the "download", "download now" or "Download and play" button on the home page of the casino's website. The software will automatically download to your computer quickly.
Install the software by double clicking on the downloaded file. Follow the instructions that pop up to guide you through the rest of the process.
Create a new account, safely and securely, by clicking the "Create New Account" button on the main screen after you open up the game software. Fill in the required information, and then you'll receive an email with a validation code in it. Follow the email's instruction to finish setting up your account.
Make your initial deposit, using one of the online casino's accepted payment methods, by clicking on the "Cashier" button in the casino software lobby.
Start playing! Once your account has funds in it, you're ready to start playing. Enjoy!
When you're ready to play UK online poker, finding the right site and starting to play is a snap with these easy-to-follow steps.
Popular Pages