Online vs. Offline Poker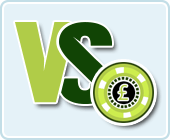 It used to be that there was only one way to play poker: go to the nearest casino, get some chips and start playing. And while land-based casinos are still widely available as an option for playing, if you're itching to play a hand of poker, you can play online now as well. But which is the right choice for you? Discover the advantages and disadvantages of playing poker in online or land-based casinos by asking yourself a few questions and following the tips in this article.
Choice Locale and Atmosphere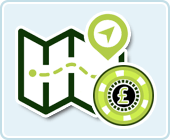 Questions to ask yourself: Do I live near a land-based casino? Do I want the full atmosphere of a casino?
The locale is definitely important to take into consideration when choosing a casino. If you live near a land-based casino, it's convenient for you to drop in and play when your schedule allows. If you don't live near a land-based casino, you will need to take time to plan a trip to one, incurring the time delay and added expenses of travel and lodging.
Online casinos have a definite advantage in locale to land-based casinos. The distance between you and an online casino is the distance between you and your computer, smart phone or tablet device with an Internet connection. The convenience of being able to play wherever you are means you save time and the travel expenses to a land-based casino.
But sometimes playing poker isn't always about a convenient location as much as it is about the experience of being in a casino. The atmosphere of a land-based casino offers--the sound of spinning slots, the flashing lights, chatter between the dealers and players--offers a distinct advantage to the online experience. While online casino software offers amazing graphics, the overall atmosphere when you play there is the one of the room you're playing in, which can be very calm by comparison. If you want the full experience of being in a casino, then an offline one is best for you.
Social vs. Solo
Question to ask yourself: Do I want to interact with others while I play?
Another area that online and offline casinos differ is the level of social interaction they offer during play. While there are live dealer online casino tables that allow you to chat with the dealer or other players, land-based casinos offer live interaction with other people, making it more of a social scene than the more solitary experience that comes with online casinos. So if you're a social person who craves the experience of chatting with dealers and meeting new people, then a land-based casino offers advantages that online ones don't.
However, if you simply want to play without interacting with others, online casinos are the way to go. They offer you a choice to play without the distracting influence of others or the chance to interact at will through chat. Players who are more introverted may be able to concentrate better playing in online casinos.
Etiquette Observed
Question to ask yourself: Do I prefer a lax or more formal etiquette around playing poker?
Observing proper etiquette is important in both on and offline casinos, and knowing and observing the etiquette of both helps you feel like you belong and makes your experience more pleasant. But there's a difference in formality that players need to consider when choosing an online vs. land-based casino.
Overall, land-based casino etiquette is more formal than online ones. There, you need to dress appropriately, know the ins and outs of tipping the dealer, replace beverages if you accidentally cause a spill, politely interact with others and more.
Online casinos, however, offer more lax etiquette. You can dress however the room you're playing in requires (Playing at home? You can play in your jim-jams if you want!), not worry about tipping the dealer or spilling or replacing beverages, opt out of small talk with the dealer and more. So if it's a more casual atmosphere you crave, online casinos are your best bet.
Odds and Incentives
Question to ask yourself: Which perks and odds appeal more to me?
All casinos offer perks as incentives to keep you playing. Land-based casinos offer free drinks, complimentary hotel rooms and rewards cards to gain bonus perks as you play. If you choose to play at a land-based casino, just make sure to keep a clear head, as staying sober will help you make smart choices to not gamble beyond your limits.
Online casinos offer perks such as bonuses, free plays or extra money for choosing and continuing to play with them. They help you keep a clear head and keep playing. While both choices offer great incentives, knowing which you find more appealing will help direct your casino choice.
Odds for land-based and online casinos differ a bit as well. Virtual casinos increase their take at times by lowering the payouts when it comes to slots and video poker. But live casinos offer higher payouts in order to compete with others and appeal to customers. Overall the odds for video poker and slots are better for an offline casino, if those are your games of choice.
Popular Pages