The Biggest UK Live Poker Tournaments
The United Kingdom is a nation of gamblers, so is it any wonder that the small island boasts so many successful and popular poker tours? If you're looking for a live poker experience in Britain, then look no further than these delicious options:
The PokerStars UK and Ireland Poker Tour.

The Grosvenor UK Poker Tour.

The Genting Poker Series.

The Amateur Poker Association and Tour.

The PokerStars European Poker Tour London.
The PokerStars UK and Ireland Poker Tour (UKIPT)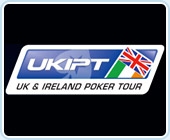 Since its launch in December 2009 the UKIPT has been the UK's biggest televised poker tournament and the most highly-attended tour in the country.
What is it: One of PokerStars' many successful local tours, and inarguably one of the most well-run and successful poker tours in the country. It comes with a higher-than-average reg-to-fish ratio than most but the big fields give natural good value.
Money talks: Last year the events carried a typical buy-in of £1,100, up from the £770 of 2012. However, many events carried a guarantee of at least £500,000/€500,000 with Galway hosting a €1m guaranteed event. In 2021 the tour guarantees almost £2.5 million across five confirmed stops.
Are there satellites: Since the tour is sponsored by the world's largest online poker room there are naturally more satellites than you can shake a stick at - players can qualify for as little as £5.
The Latest Winners
Apr 5-10, 2016

London

644

Usman
Siddique

£84,100
Aug 31 – 4 Sep, 2016

London

335

Stian Knutsen

£42,500
Oct 5 – 9, 2016

Birmingham

244

Ted Jackson-Spivack

£35,000
Nov 19-22, 2015

Edinburgh

337

David Gomez Morante

£49,660
Aug 6-9, 2015

Bristol

446

Pierrick
Tallon

£53,000
Apr 12-20, 2015

Nottingham

1,026

Sam Mitten-Lawrence

£182,000
The Grosvenor UK Poker Tour (GUKPT)
What do Neil Channing, James Mitchell, Jeff Kimber, and Sam Trickett have in common? They're all very successful UK pros who have made podium finishes in a GUKPT event.
What is it: The Grosvenor UK Poker Tour is one of the oldest running poker tours in the UK, and definitely one of the most successful. Anyone who's anyone in UK poker has played their fair share of these tournaments.
Money talks: The typical buy-in is £1,100 but there are many events with £550 entries - the cheapest is the Goliath in Coventry, which has a £120 buy-in and aims to break the European tournament attendance record in its upcoming event.
Are there satellites: Online, satellites are available via GrosvenorCasinos.com As the GUKPT travels the country to various locations you can usually find live satellites running ahead of the stop in your local casino.
The Genting Poker Series (GPS)
Though The Genting Poker Series is only a few years old this fledgling tour has already impressed and attracted some of UK poker's biggest names to its tables.
What is it: A small yet very well-attended and well-regarded series of tournaments in the UK that boasts winners such as Julian Thew and finalists like Ross Boatman.
Money talks: The usual buy-in for a GPS Main Event is £400. Side events carry smaller buy-ins.
Are there satellites: There's satellites running online via Genting's own online poker room - you can qualify to their Main Events for as little as £5.50 for some poker loyalty points.
The Amateur Poker Association and Tour (APAT)
Founded in 2006, the APAT now boasts over 20,000 members and is Europe's largest club for recreational poker players.
What is it: The Tour part of the APAT name is when they take their show on the road, with affordable yet professional tournaments across the country. Last year's Main Event carried a buy-in of just £82 but generated a £10,000 prize pool.
Money talks: Easily the most affordable tour on this list because it caters to recreational players - buy-ins range from just £30 to £100.
Are there satellites: They're thin on the ground, owing to the cheapness of the events. APAT do run an online poker room, though, so satellites to some larger events are usually available.
The PokerStars European Poker Tour London (EPT)
The biggest and most prestigious tournament on this list is the European Poker Tour London Main Event. At £5,300 it's not for the short of cash, but satellites run on PokerStars so you can win your way there.
What is it: The aforementioned Main Event is just part of the annual EPT festivities in London, as the tour comes with dozens of side events in the £100 - £3,000 range.
Money talks: As mentioned, the EPT is not for those with a small bankroll. The buy in for Main Even is £5000. There are smaller events in beforehand, which run from £100 to £3000.
Are there satellites: To the Main Event, yes. Side events generally don't have satellites running, but some of them are relatively low buy-ins.
Related Guides