10 Interesting Facts about Poker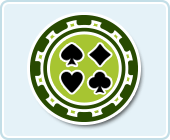 With millions of players worldwide, poker is a wildly popular game to play online and in person. And while it's important to know the rules of the game before trying your hand at this entertaining pastime, it's a lot of fun to learn interesting facts about it as well! As part of our history, pop culture and more, poker has a lot of fascinating tales to tell and trivia tidbits abound. Read on to discover 10 interesting facts about poker here.
1 - Poker is more than 1000 years old
Although it's mostly famous for being a game with beginnings in the American Old West, poker actually started hundreds of years before that time and outside the United States. Historians believe poker first originated in 10th century China or from a Persian game called as nas in the 16th century. Wherever it began, a version of it became popular in France, and was introduced from there to Canada and then the United States, where it was popularized. It's now played in various forms worldwide and is incredibly popular in the UK.

2 - Poker evolved from dominos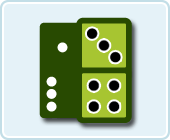 Although its exact origins aren't known, poker is said to have evolved through various games over the century, including domino and ranked card combinations. Emperor Mu-Tsung was reported to have played "domino cards" on New Year's Eve with his wife in the year 969 A.D. Regardless of its domino-like origins, bluffing has always been central to the game and remains so today.

3 - Poker used to be played with just 20 cards
Early poker games were not played with the standard 52-card deck we use today; in fact, that deck came about in the mid 1800s to accommodate more players. According to several authors of mid-19th century books, people playing poker started out using a 20-card deck. This necessitated bets being made in a narrow combination range with four players each getting five cards dealt to them.

4 - Poker has been featured in hundreds of motion pictures
From Westerns like "Maverick" set in the American Old West and starring James Garner to "The Gambler" starring Kenny Rogers to the James Bond film "Casino Royale" starring Daniel Craig, poker has been featured in hundreds of motion pictures. This dynamic game has brought drama to a single scene or entire movie, adding to our entertainment for generations. Check out how a high-stakes poker scene added dramatic tension to "Casino Royale" on YouTube.

5 - The first $1 million game of poker took place in 2012
Most of us play poker for low to middle stakes, but Guy Laliberte, the CEO of Cirque Du Soleil, decided to go for broke when he suggested a $1 million buy-in tournament in 2012. It seemed like folly at first, but 48 players participated in this dramatic tournament at the Rio Casino in Las Vegas, Nevada, with the winner, "The Magician" Antonio Esfandiari, taking home a record $18,346,673 in winnings.

6 - Poker has a World Series!
Poker moved from a parlour game to a knock-down competition when the World Series of Poker was first held in 1970 in Las Vegas, Nevada. Although the first year's series saw little participants or press coverage, it grew in popularity and participation over the years. These days, the World Series of Poker has grown to be a mainstream, corporate-sponsored event that ESPN covers.

7 -The first-ever televised game of poker was in 1973
Although poker was widely played prior to the 1970s, it hadn't made its way to being an interest to television audiences. But that all changed as interest grew in the World Series of Poker after its debut in 1970. When CBS Sports covered the dramatic competition in 1973, it became the first poker game broadcast on national television. It was the first of many broadcasts, and televised poker is a favorite on ESPN nowadays.

8 - Poker is responsible for Groucho Marx's name
In 1915, the four Marx brothers all got nicknames that ended in "o" from Art Fisher during a poker game. Whether Groucho was so named because he carried around a grouch bag (small money purse) or because he could be a bit moody remains a mystery. But if it wasn't for that poker game, he'd be known by his given name, Julius, instead of Groucho--a name far less humorous.

9 - The largest game of poker every played was in the UK!
According to the Guinness Book of World Records, this June 2013 poker tournament took place in Onchan, Isle of Man and had 225,000 players who played for a $25,000 top prize. It was hosted by PokerStars and players only had a $1 pay up.

10 - The longest-running game of poker ever played lasted more than 8 years
The Bird Cage Theatre in Tombstone, Arizona, boasts that it hosted the longest poker game ever in 1881. The tournament, which had a $1000 buy-in, was said to last eight years, five months and three days.
Popular Pages